Local SEO For Your Business – Where To Start??
Local SEO has changed the search landscape and given smaller business a shot at outranking big competition. However, local search optimisation isn't just for smaller businesses and any firm that welcomes clients through the door has a lot to gain from local search.
Google has increased its emphasis on local results – especially when it comes to services – so it pays to invest a bit of time to establish your local presence. Luckily, this is much easier than other elements of your SEO campaign and with these simple steps you'll be well on your way to making your presence known.
If your business welcomes customers though the door or offers services in a specific area, then you need a local SEO strategy. The rise of mobile internet has changed the way people search the web and the likes of Google and Bing have had to put a greater emphasis on local services in their search listings.
Bricks-and-mortar businesses and Google Search
Search engines haven't always been kind to smaller businesses – with results typically dominated by big brands – but local SEO gives smaller businesses a chance to climb the SERPs and give the big guns a run for their money.
Local SEO involves optimising your site so that it will show in search results where the end-user has signalled geographical intent.
Furthermore, having an online presence is proven to attract local customers to your physical store.
But online business owners are still getting local SEO wrong, so what can you do to increase your visibility in local search results?
Set up your local accounts
The first thing you need to do is make sure your Google My Business account is properly set up – as well as another others you want to you (eg: Bing Places). Local businesses simply need to get verified and set up your business details. While things are a little different for businesses with multiple locations so take a look at our guide for more info.
Google Maps and Google My Business setup
If your business hasn't got a Google account now is the time to set one up.
If you already have an account, head over to Google My Business and list your business details with Google Places.
Start with your basic information – company name, address and phone number – plus your business description.
With your basic info all set up you can move on to your location settings and more specific business details like open hours and payment options.
You can also upload photos to show people what they can expect when they arrive – especially helpful for restaurants and bars, or even just for people who want to get a closer look inside your premises and to get a feel for the kind of organisation you operate.
Onsite optimisation
Your first point of focus should be your website.
Your contact page should include all your contact details including postcode and ideally a Google map.
This identifies to users exactly where you are located so they can easily find your physical store.
You should also consider a sitewide address for example in the footer which signals a branch or office location.
You should also be optimising product pages with your location, your town or city, and even your neighbourhood.
You do not need to be too creative. Imagine what search terms prospects will use to find your products and make sure those keywords are including in your page content.
Online directories
Local directories go a long way to increasing the visibility of your business and you should include yourself in all the vital directories that cover your industry together with general directories such as Yelp, Yellow Pages, 192.com and Thomson Local.
In addition to the larger directories which are well known there are lots of much smaller and more laser focused regional directories which may be more specific to your area.
Take the time to fill out directory listings
The most time consuming part of local optimisation is filling out the directory listings.
It's worth taking the time to put in as much detail as possible for each listing though – no matter how tedious.
Aside from your NAP (name, address, phone number) details, users want to know a host of additional info – including directions, open hours, your web address and a bunch of other things.
The more info you offer up, the more credible you look to both search engines and the people who use them.
Citations
Citations refer to places around the web where your basic details are listed – the name, address and number you used to signup to Google Places.
The more of these you have the better, but it is important they are all the same – and that means exactly the same.
So don't use abbreviations like "St." in some listings but not others or search engines won't be able match them up.
Be meticulous with your NAPs
This is a vital part of your local SEO setup and even simple typos or abbreviations can trip you up.
Your NAP info (name, address, phone number) not only needs to be accurate, it needs to be identical across all accounts and listings.
So if your business is registered as Bill And Bob's Accessories LTD, you need to make sure this is consistent across your entire online presence.
Don't miss out the LTD anywhere or write "limited" in full on certain accounts – every detail needs to be exact.
Directory listing sites are a great place to get your business details cited but be cautious of smaller or low-quality directories that attract spam, because backlinks from these websites could get you in trouble with Google. PROCEED WITH CAUTION HERE AS DIRECTORIES ARE VERY VULNERABLE TO GOOGLE UPDATES – USE ONLY THOSE WHICH ARE HIGH QUALITY AND RELEVANT TO YOUR BUSINESS
Reviews
Customer reviews are local SEO gold – not just for your search ranking but for a better click-through rate as well.
People trust the feedback of your customers and if your in the services industry there is nothing better for driving traffic to your site than a collection of top reviews.
You want to do everything you can to get as much positive feedback as possible so encourage your customers to leave reviews – but don't be tempted to buy them. If your business is good enough to deserve praise, people normally don't need much encouragement. Always remember that quality products, services and customer care are your strongest marketing weapon.  Also bear in mind that fake reviews are rampant online and whilst review sites are trying to detect them there are some pretty sophisticated networks of fake reviewers operating.  This is even utilised as a competitive strategy by some.
Get reviewed
Five-star reviews are gold when it comes to local SEO and you want to build as big a collection as possible. Encourage customers to leave reviews and motivate them with something appealing. Not only does Google love top reviews but its no surprise that users click on businesses with five-star feedback first. And if you're worried customers might not be too kind with their reviews it might be time to take a look at your services and raise the bar.
User reviews
One of the most effective tools for local SEO are third party sites that reference your brand and business. Online consumers are more likely to visit your online store and purchase on the recommendations of others.
Many industries now have some form of outlet whereby local citations can be left by other customers. Review sites like FourSqaure and TripAdvisor are massive for online businesses and you should actively engage with customers on them. Whenever any posts a message about your site, respond to them appropriately.
If you have not already covered the bases of local SEO, you should make it a priority. Improving organic search results is a vital part of online marketing and if you do not rank online, it could decrease the number of customers to your store offline.
Semantic markup
Semantic markup gives search engines a helping hand to rank your content more accurately and markup vocabularies like Schema play a vital role in local SEO. You can wrap your content in Schema markup with your business details, customer reviews and other rich snippet features to make your listing stand out from the local competition.
Google My Business
You may already be signed up to Google My Business, which is the current name for Google Places or Google+ Local. Once you have your business page up and running there are a few extra insights you can use to expand on your previous keyword research.
For example, under the Insights section you can check to see where people have requested directions to your business location. This allows you to see where your business is pulling in customers from surrounding areas and other locales you might want to include in your SEO strategy.
By updating your My Business profile in Google+ brand page and posting content on the network, you will perform better in local search and organic search results in general.  It is also data which Google has first hand access to which ties in 'your entity' (your organisation) to an online presence and if you have a Google My Business account these will be highly likely to be detected as connected.
Schema Markup
It may seem to be an innocuous tactic, but schema markups help search engines identify your page content so they can more accurately place your website in local search results.  Also use Schema to markup brand or organisation as well as your logo and so forth too.  You can even markup telephone numbers.
The Schema markup is something your web developer should handle on your behalf as the code needs to be including in "div" tags behind the scenes, therefore ask your developer if they have included schema markup.  However, in certain CMS systems, such as WordPress there is some limited functionality to add schema markup directly.
Mobile
Mobile internet is a major driving force behind the rise of local SEO so it goes without saying you should have a website that works flawlessly on mobile devices. The truth is local SEO means searchers on the go can make up their mind without going as far as your website – but you never know when a potential customer will land on your site and it would be a shame to lose them now.
Mobile-friendly website
The increasing number of people using mobile handsets to search the net has influencing the way online companies are marketing their business. Whereas the internet was once billed as having global reach that could make you a fortune, developments driven by mobile use has reduced global reach to local focus.
Responsive websites are the buzz at the minute, but with the number of searchers using mobile technology to access the web, it is foolish to ignore mobile-friendly advice, especially now Google are penalising websites that do not provide good user-experience on smaller screens.
A responsive website means your website will fit into any screen size whereby visitors can comfortably and easily navigate your site. If your webpages do not fit on a screen, visitors have to use the scroll bars just to read the content. This is a nuisance end-users will not tolerate and they leave your site.
Optimising your online store to target local customers, but in order to reap the benefits of the functionality you need to know how to push your site up the SERPs (Search Engine Results Page).
The importance of going mobile
Search Engine Watch reported last summer that mobile users were using their handhelds to search the net more than they were using desktop computers or laptops. This may also be an indication of which times people are using their phones – outside work hours!
If your online store is not already geared towards mobile handsets, it should be. You will be missing out and losing ground on competitors if your website is not mobile friendly. First major issue to address is a responsive web design.
You should also be setting your online campaigns up to target local customers and mobile users. Google Adwords recently updated functions in its database so that companies running a pay-per-click campaign can include call only settings that prompt local mobile users to take action.  You need to get a mobile SEO strategy in place.
The third crucial issue is the time of day you launch ads. Remember you are competing against national and international companies that invade a local markets. You may not be able to out muscle them financially, but by being tactically cute, you can respond at the right times and engage with your audience.
You will need to be aggressive with your pricing to make your offers appealing of course, but it is your ability to respond quickly to inquiries that will bring customers through the door. Even better, make it possible to buy online and collect the same day.
The power of paid ads
Local search campaigns only work effectively if you invest in paid ads. You have to bid on keyword search terms in order for your ads to appear more frequently. Even without a large budget you can target local customers only by limiting your ad campaigns to your local area.
If you cut paid bidding, your brand can suffer from less visibility in search engines which ultimately has a knock-on effect with your SERP's. This could be extremely critical to your online survival if you do not already have a strong rank.
You should also be engaging with followers in your social media accounts so that more of your content reaches a wider audience.
However, attracting traffic through social networks is better if the content you post to your followers is relevant to them, otherwise you jeopardise losing listed customers.
Personal ads
You also have a better chance of improving the success rate of your ROI if you send personal ads. In other words, relevant ads to customers who are most likely to purchase the product you are promoting.
This is actually a strategy many companies are failing to address. Consumers are willing to give companies personal information about their interests, age, family and social status, but companies are failing to assess the consumer data and use it in a way that benefits consumer and company.
It is the responsibility of the marketing department to draft accurate profile of each customer and determine which products they are most likely to buy rather than sending ads of every item you have in stock whenever you run a new ad campaign. Statistics show this is the quickest way to lose customers.
By sending customers notice of products and information that most interests them, not only will they stay loyal to your company, but you also increase the chances that they will respond to your promotion and call into your store.
Not only should you be thinking about the message you want to deliver, but also the people you want to send the message to. The ad should always be geared towards a mobile handset which means it has to be suitable for a smaller screen, thus attractive and easily digested.
Marketers also have to strike a fine balance between paid ads and earned SEO page ratings so that you do not overspend or waste money by bidding on the ineffective or expensive keywords and posting your ads at a time of day when nobody is watching.
Local SEO Keyword Research
With Google's latest algorithm update putting a heavier emphasis on nearby results, local SEO is no longer an important addition, but an essential part of your search strategy. Which means now is either the time to get started with your local marketing campaign or spend a little more time making sure you get it right.
As always, keywords are the heartbeat of any SEO strategy, but local search calls for a slightly different approach. Today we're going to look at how to use the Google Keyword Planner, Google Analytics and Google My Business to get a more focused insight into keywords used within your area.
Google Keyword Planner
Always a good starting point for any keyword research session, Google's Keyword Planner is a powerful tool for identifying keywords by search volume and competition. By default, the tool has no local preference and you will have to type in a location – eg: "Plumber London".
If you take this option, don't forget to play around with keyword variation, long tail keywords and even spelling mistakes. For example, "Plumber London" and "London Plumber" will yield different results for search volume and maybe even competition.
You can add local filters to your research session too – by country, county or city – meaning you can drop the location from your query and see how many searches there are specific keywords get in your area. Only define one location parameter at any one time though (eg: not county and city) or you will distort the results.
Google Trends and Local SEO
Google Trends is a different kind of tool altogether, but it offers up some invaluable insights into keywords that you don't want to ignore. While the Keyword Planner tells you how many searches each keywords get per month (on average), Google Trends shows you the history of keywords in a visual graph.
Which means you can see at which time of the year certain keywords are most effective and if there are any seasonal dry spells. This allows you to determine which keywords are consistent throughout the year and others that have more to offer during specific seasons or months.
You can also use Google Trends to get regional insights into search data to see how popular keyword phrases are across the country, county or city. The most searched keyword for your location might be unique to the top query in your surrounding area, or even the country – so use this to focus your local keyword list.
Avoiding Mistakes With Local Strategy
Successful online business owners recognise local SEO is essential. Although the www. promises an international audience, the majority of businesses rely on local customers to survive.
Understanding how local SEO works is crucial for small businesses that rely on local customers. Not only do you need to know the best practices, but also avoid making mistakes.
Missing keywords
Online businesses typically get their contact page right, but forget to include keywords for local search on other pages. The About Us page and the Homepage should be geared towards local search, but so should your product pages. However, when doing this, avoid doorway pages as they will be penalised.
Low quality content
Search engines consider the quality of content is low if there is not a lot of content on a page. They class it as "thin." Readers on the other hand are more demanding and want content that is informative and offers value. So give them what they need.
Page title tags
Don't forget to include local search terms in the metadata of your content pages. Content Management Systems have a dedicated space in which you can enter title tags that crawlers then use to help them identify what the content on any one page is about.
Niche directories
You would actually be surprised how many referrals still come through online directories such as Yelp.com, so don't ignore them. They are invaluable for customers ready to find you, and typically the customer is ready to buy.
Be socially active
Running an online business means you have to be active on social media networks. Simply connecting with users and acquiring a following does not inspire people to buy your products – you have to engage them in your content and get them excited about your products.
Rethink social media
Local searches mean many users will never make it as far as your website. With local listings and social media accounts it's perfectly possible that customers will walk through your door without ever seeing your homepage. This doesn't mean you don't need a website, but it does mean you may have a different balance between your on-page and off-page strategies.
Don't just use social media as a sales platform
Although paid advertising has made social media networks a virtual billboard, users do not want to be plied with content promoting products and services. There is no harm in writing content that relates to your products and services, but do not use content to push a pitch.
Likewise, use social networks to identify what customers want and to answer their questions, or offer advice. Social media is an online window to your physical store, so treat your connects as though they have just walked into your physical store. They want help and advice, not a sales pitch.
Look for social reviews
If there is an industry magazine or online forum that can help promote your business take full advantage. Companies in the hospitality industry for example have sites like Foursqaure and Trip Advisor, invaluable platforms to acquire feedback from customers.
If there is a local magazine that has a business section and you have a newsworthy announcement to make, approach them with the news and ask if they would be interested in an interview. Local exposure attracts local customers.
There is much more you can do to raise your online profile in your local area than simply updating your contact page and sticking a digital pin in Google maps. Optimise your online business for local exposure and more customers will find you.
Holiday Season & Local
With the Christmas countdown in full swing now is the time to start publishing your festive content (if you haven't already). For businesses of all size this is a key part of the year and leveraging your online presence effectively can put you in good stride to take on the challenges.
For smaller and local businesses the festive period can be a tough one as bigger brands muscle in with massive holiday budgets. However, local SEO gives the little guy a chance to fight back and a key change to Google Shopping could make this a happy new year for nearby businesses.
Start with the basics
As always you need to start with the basics if you want to boost your online presence over the holiday season. Having your business page set up on Google+ and listed in all the major directory listings is the absolute minimum. While you need to make sure your NAP (name, address and phone numbers) are consistent in every listing.
Next you need to think about content and how to generate a buzz about your business over the next couple of months. If you have a good social presence, make use of it with festive content, competitions and special offers to get people interested. Try to get your audience involved in your brand's build up to Christmas and create a campaign where people can send in their own images, videos and other content.
We're talking local SEO here so create content that speaks to your local audience. If you only have one location then the majority of your content can be focused on the local area. Or if you have a number of branches you can run a series on each location and get the locals involved to keep everyone engaged.
Take advantage of Google Shopping
Google has made a few changes to how its shopping search works and one new feature could be a big boost for local businesses. Local inventory ads are actually an existing feature of Google shopping, but they have always been limited to the US. Now the search giant is rolling out the feature elsewhere and that means UK businesses can take advantage.
Local inventory ads are designed to help mobile users find products in their local area and they now feature on tablets too. This is important because, as Christmas draws nearer, the panic of those last-minute buys will creep in and the hunt for local products will begin.
Google shopping can now tell people which stores have a specific item in stock and which are closest to them – which means you can edge ahead of the competition as long as you have the right goods in your area. So not only can you beat the competition on location alone this Christmas, but you can shoot to the top of shopping search results for people in your area who desperately need your goods.
Google Pigeon
When Google released the Pigeon updates, they put a gloss on the release by announcing the algorithm will produce more accurate results for local search queries.
Given the importance of local search to many small business owners, this raised the hopes of many marketers expecting better visibility in search results. In reality, things haven't turned out like that.
There has of course been movers and shakers, but rather than giving small businesses more visibility, Pigeon has dumped all over them and pushed them down the standings.
You may have found your page one rank has been replaced with a digital version of Yellow Pages or a review site like Trip Advisor or Urban Spoon. The sites of small businesses have fallen off the search radar and subsequently receive less traffic.
Is there a Pigeon fix?
The only thing small businesses can do to increase visibility is to register their business in the directories that have replaced them in the search standings. This has advantages and disadvantages.
The major disadvantage is that you are now competing with all other businesses offering the same service – and businesses are not ranked in directories like they are in search engines.
The advantage is that many of these directories enable customers to leave comments and reviews which will help businesses that offer a great service. Consumers are turning to review sites before making a decision to buy.
The problem with customers is that they are quick to complain and will leave a negative review, whereas do not always give praise when it is due.
The encouraging thing to see however is that attitudes are changing and customers are leaving encouraging remarks on the major directory sites. However, this means small businesses get mixed reviews and researchers are none the wiser.
Encouraging reviews
Although Google has whipped your page rank from under your feet, directories still give you a platform to be visible – if only slightly. Directories also give you an opportunity to build the voice and character of your business.
Small businesses need to encourage happy customers to leave positive reviews of their product or service. Furthermore, you should respond to all comments that are posted, whether good or bad.
The most important thing to remember however is that when you receive a negative response, do not be negative back. The customer is always right.
So show to other potential customers that if something to go awry with one customer you are prepared to fix it. This will earn you kudos and consumers are more likely to deal with you.
Despite Matt Cutts once saying Google is trying to level the playing field, they are doing a great job in de-ranking small businesses who have worked hard to make their website visible. It would we are back to battling with the corporate giants online as well as the high street. That is not a level playing field!
Just as you get into an SEO groove, Google updates its algorithms and makes a mess of all your hard graft. Pigeon could not have been more aptly named!
A couple of years ago, Google pushed us to update exact locations and stick a virtual pin in their map. Then they wanted us to verify the address. They want us to take photos for street views and optimise pages with city names.
After doing all this we were in a fixed mindset and because optimising for local search produced pretty quick results, it is easy to adopt the "if it isn't broken, don't fix it," attitude.
Target neighbourhoods rather than cities
Pigeon diced the city map into neighbourhoods, which makes a lot of sense for large cities. You have to wonder why the search engine giant didn't think of that in the first place. But you have to think big, before you think small.
Since Google reduced the search radius, businesses have shifted neighbourhoods, in the digital sense of course. If your business is receiving less local attraction, check you are marketing in the right geographical boundary. To do this, target your street and neighbourhood for local search rather than just your city. Is your place of business in a specific area of the city such as the "museum district" or "downtown." Be more creative with your keywords.
Choose directories carefully
Many Moons ago it was the case where you could throw yourself into an online directory and were automatically given more visibility in search engines. That was before Google trashed most of the low quality directories.
Things actually got so bad at one point, marketers were not sure whether registering your business with directories was harmful to your SEO. The truth is that directories are highly important to ranking in local search, but only if you register with the top-ranking directories.
Content curation and linking
To increase visibility through local search channels, you need to spread your content far and wide. Your content should also include your chosen keywords for local optimisation.
You probably already know by now that search engines are looking to partner websites that publish quality content. Target a local audience and look for local links by connecting with local publishers.
Be mobile-friendly
You're probably fed-up of having mobile responsive advice railroaded down your throat, but it is a key factor. So much so, the last Google algorithm is targeting non-mobile-friendly websites to dump them further down the rankings.
But to fair, it is for you own good. When mobile searcher visit a website that does not fit their screen and causes them to use scroll bars to navigate your site, they leave anyway. At least with Google dumping you down the rankings, you have a visual incentive to be mobile-friendly.
For many businesses, local search is the way to go, so knowing how to optimise your indicators for Pigeon will help you fly higher than your competitors.
Adwords and local SEO – opportunities to save and optimise
Your budget for a Google AdWords campaign can quickly disappear.
Especially smaller businesses competing against firms that can afford to spend more on primary keywords.
But rather than trying to reach an audience on a national level, nurture you budget by scaling your target market down to a local level. Small businesses have far more success with PPC by incorporating local SEO tactics.
Target Location-based Ads
By including your town, city, neighbourhood or even a street and postcode in your Ad Groups and Ad Copy will give you more relevant matches against local searches.
This tactic should help you maximise your ROI as user intent is clarified more than an ad with generic terms.
By narrowing your audience to a local level you should expect to receive more click-throughs and higher conversion rates.
Use AdWords extensions
Ad extensions enbale you to make "call outs". The majority of ads only feature address and phone numbers. Whilst this is okay, if there is a local buzzword, event or iconic attraction in your area you can lean on local knowledge to reach out to your audience.
Include a postcode in your targeting
If you have offices in a prime location of the city where the postcode adds credence, use it to your advantage. For example: doctors on Harley Street in London, or estate agents with luxury pads in a well-sought after area.
Including an area code not only gives your add a swagger, but takes up far less space than a full address, which means you have extra space to use for persuasive sales copy.
Give users directions to your offices or shop
Web advertising is all about making it easier for your customers to get information they need. And that typically includes how they can find you.
By adding directions in your PPC copy you are not only pinpointing a location, but also giving an indication how to get there. This builds a picture of location in the customers mind.
For example, let's say you have a tea rooms near Manchester Piccadilly train station, your ad could read: Luxury Teabags on Store Street. Just 2 minutes from Piccadilly Station.
Make locals feel special when advertising
Offers in ads always perform better – providing your offer is a good one of course. So why not include a special offer for locals.
Terms and condition will be necessary such as proof of address, but if you are using local SEO to target your audience, making your offer specific to locals as well with increase conversion rate.
You can expect to increase you ROI by including relevancy in your ads. And small businesses that rely on local customers will improve the performance of your PPC ads by focusing on things local people are familiar with.
Customers typically choose products and brands they recognise. In the case of local SEO, they are more likely to see and click on an ad that has local relevancy rather than a generic ad targeting a national or international audience.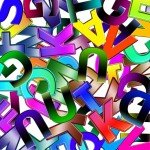 Ecommerce / Guides / International SEO / SEO / Technical SEO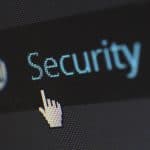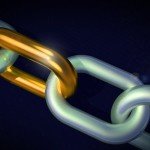 Ecommerce / SEO / Technical SEO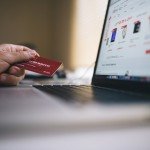 Ecommerce / SEO / Technical SEO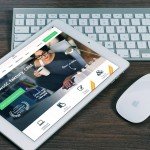 Ecommerce / SEO / Technical SEO / UX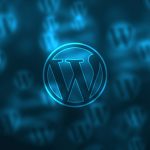 Guides / SEO / Technical SEO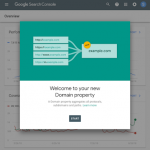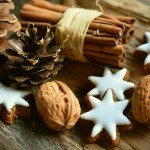 Advertising / Digital Marketing / Ecommerce / SEO / Social Media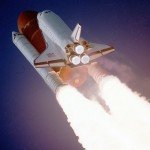 CRO Conversion Rate Optimisation / Guides / Mobile / SEO / Technical SEO / UX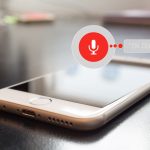 Mobile / SEO / Voice Search