Strategic & Creative Digital Marketing Agency
---
Our highly experienced team help exciting and innovative brands increase reach, conversion and engagement through digital marketing and search.  Bertey takes a results-oriented, audience-targeted approach which proves a huge success for brands – evident in the lasting long-term relationships we've fostered with clients ovre the years.

Find out what's holding your site back in search. Technical SEO digs into the foundations of your website to improving crawling and indexing of your content in Google and other search engine results pages.
Maximum visibility and crawlability in search engine results for more traffic and the opportunity to lead to conversion

Your audience is on the move and their needs are constantly changing.  They are always connected and behaviour on mobile is often different.  Get a strategy to be found on mobile by those who matter

Every business' needs are different. Pull together all your channel activities. Take a holistic approach with bespoke strategies designed for maximum effect.

Get your business found locally.  This is a huge opportunity for small and medium sized businesses to beat huge online only retailers.  Our strategies will help you be found by those nearby for both local and generic search queries

Relevant high quality content research, ideation, creation and amplification is a powerful tool for campaigns.  Engaging, rich content for key target audiences for brand buzz and greater online visibility
"Bertey have delivered results on every occasion. I'm delighted to be able to recommend them as an SEO and digital marketing agency."

Ross Edwards
Travelworld Motorhomes
"Dawn has always been very knowledgeable about SEO and best practices and works well with us to ensure our design/build processes are not compromised when trying to architect a site to work well with the search engines."

Jill Quick
Quick Marketing
"We've collaborated with Bertey for many years with clients in competitive sectors.  They has always been very knowledgeable about SEO for processes when trying to architect a site to work well with search engines.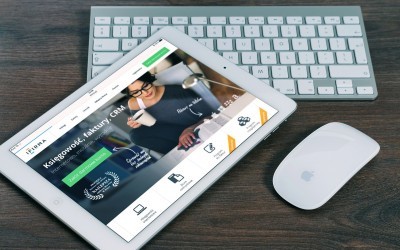 Crawling - What is it? Crawling is a process used by search engines as part of information retrieval systems (i.e. web search systems which are a subsection of information retrieval as a discipline). Crawlers (A.K.A. spiders or bots) traverse the web via links or...