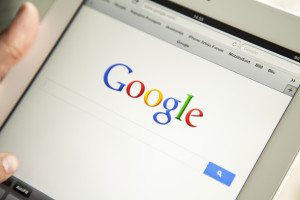 According to Google, around 15 per cent of searches performed by end-users on a daily basis are unique. But also ambiguous!
In the past, the search engine giant was not able to handle this category of searches effectively – despite their best efforts.
When Google announced it has developed an artificial intelligence (AI) system as part of its Hummingbird algorithm, online marketers were put on red alert.
Google are trying to resolve this in part with a new solution – they call it RankBrain, a machine learning cybermind that uses artificial intelligence (AI) to make connections between search terms.  Codenamed RankBrain, the latest instalment of Google's search algorithm and uses machine learning technology to give the capacity to become more intuitive.
In short, Google's search engine will get intuitively smarter the more information it learns. The machine learning algorithm will become a major player in the way searchers interact with web pages.
What is RankBrain?
RankBrain is a cog in Google's Hummingbird algorithm. The AI system detects new ways a user types in search terms and delivers results based on the context of the type of words and phrases used rather than something similar.
It is expected that Google RankBrain will respond to longtail keywords better than the semantic text Google Hummingbird was promoted for. RankBrain is Google's starting solution to making their search engine predict contextual meaning.
The algorithm is now designed to try to understand patterns to unrelated searches by recognising the context of the search term even when words are the same or similar.
For example, Apple the company is spelt the same way as apple the fruit, but if you wanted to know what the fruit symbolises in ancient myths, you get a list of results relating to myth and not handheld gadgets.  Disambiguation helps with this.  Machine learning adds an additional layer of intelligence to try to resolve these meanings.
What does RankBrain mean for online businesses?
Because RankBrain can begin now to grasp 'natural conversation' – the way humans talk – voice search functionality on mobile phones might begin to be more accurate.
Providing you have been writing rich content with longtail keywords for Hummingbird, there is not much more you can do with your marketing content – but you should expect to see better results from said content in search engines.  It's also always recommended to ensure you add some structure in any event to web page text.  Even some additional headings such as h1, h2, h3 can turn an unstructured web page of volumes of text into a semi-structured web page with some clues to search engines as to the meaning of the topics within it.
On the other hand, if you are still focusing your content around keyword terms and anchor text such as "web development services in Manchester" you may no longer need to use the irrelevant words "in Manchester" in the body of your text – providing your contact page is set up correctly of course.  Pro tip: It's also recommended you set up your Google My Business account to tie in the connection further with your business or service offering.
RankBrain essentially encourages online businesses to use normal language and improve the quality of their content so that it reads naturally.
The SEO of the future
Traditionally, SEO has focused on keyword targeting and anchor text to flag up web pages. Hummingbird was designed to reduce the need for that by recognising the context of search terms and matching them to long-tail keyword phrases.
Hummingbird didn't work so well, partly because marketers or searchers did not understand how it worked, and now we find out, probably because Google's search technology was insufficient.
Enter RankBrain, an algorithm that identifies the signals potentially without the need for specific keywords. With AI, search engines could possibly deliver results based on how searchers interact with the results and understand searcher intent more, using what is termed as a neural network.
For example, if a searcher clicks on a url page from the list of results, but returns to the search results relatively quickly, search engines may stop ranking that site in results in relation to the search, deeming the page less relevant to the query.
The emphasis for marketers then rests squarely on the need for quality content that has specific focus, aligned with user intent.
Predictive search
The second major signal is predictive search. It is already happening. If you check how the weather is going to be fairly often, you will start getting notifications for the forecast without even asking for it.
This is the intuitiveness of machine learning. A user's search engine becomes customised for them on a personal level.
Sooner rather than later, Google will be serving content on a plate to readers without them even asking for it.
Predictive search will learn from user behaviour and track preferences across multi-media platforms; shopping interests, entertainment preferences, content preferences etc…
The challenge for online marketers is to focus on personalising content for customers to ensure they visit your website more than your competitors.
Now machine learning capabilities in search engines have been thrown into the online equation, marketers are challenged with new ways of developing their marketing strategy so you continue to reach customers.
As a quick takeaway, think along these lines: general words are more important to Hummingbird's RankBrain than keywords.  As an aside, it's also important that you do use some keywords, key phrases or topics which are related to what you actually do on a page and throughout your site because, as with anything, none of these algorithms are perfect and there will always be a need to help with disambiguation and make things easy for machines.
How might predictive search help with other areas of SEO?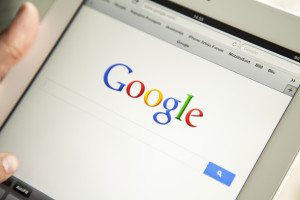 Search just got smarter – apparently! According to Google at least, but they said that about Hummingbird. Yet, Now On Tap is thought to be the real deal and will provide answers related to the users actions rather than matching keywords in search terms.
Google Now On Tap was announced in the company's I/O developers conference which was in San Francisco. Whereas current search algorithms already are beginning to understand context, Now on Tap hopes to predict queries based on past user experience.
Although Google Now already performs some type of predictive function, the difference with the latest development is results will be more accurate. And from anywhere on your Android phone.
The app will enable users to bring up "Google Now Cards" which feature additional information of whatever subject you are searching for or that relates to information on a page or email you are browsing.
A Google spokesperson gave the example of reading an email that mentions Tomorrowland. By clicking on the Home Button you can call a Google Now card which will have a link to a trailer.
What can Now on Tap do for marketers?
The new search function could give marketers ample potential to attract customers. Developing a pack of Google cards about your brand, products and services will give prospects access to information they specifically want.
For example, if you own an online business that offers a specialised service, the browser will want to know about your qualifications, history, reliability and success rate. You can have a separate Tap card for practically any question customers typically ask.
Retailers could also benefit from providing additional information about their products, such as how many are left in stock. Content will have a big role to play if Tap cards are going to work effectively.
Will Now on Tap be popular?
For the time being, there is insufficient information about many products, services or brands that will make Tap an instant success. However, it will be launched as part of the Android M interface, so is available now.
Marketers can steal a march on their competitors by optimising your online business to function with Google Now on Tap. The more information you provide to consumers that is easily accessible, the more inclined they are to follow you and purchase your products.
You can also use Now On Tap cards to drive traffic to relevant content that forms part of your purchasing path and therefore enhance your chances of increasing conversions.
The best time to try something promising is in the early stages, because by the time your competitors learn about it, you have already mastered how to make the most of the new function and already have a paying audience.