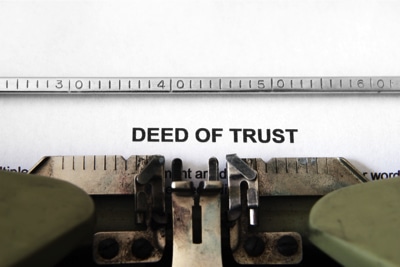 Earning trust from search engines increases your visibility in search results over time.
Online marketing involves significant trust factors. Search engines have built Trust scores into their algorithms, and consumers what assurances before they buy from online stores.
So before you can improve your search engine rank and convert browsers into buyers, you need online creditability.
Raising your game to earn trust from customers will increase conversions.
Trust and authority is high on the list of priorities for both consumers and search engines. If your web presence and online services as a whole is inadequate, you are less likely to earn trust from Googlebots or online buyers.
The New Scientist published an article announcing Googles plans to launch a "Trust Algorithm." The Knowledge-based Trust score will report on how accurate information on the web is in an attempt to weed out false information.
The proposed algorithm will become an attribute towards Google ranking measurements to determine how high a website features in search results. So how will it work, and is there anything for online business owners to worry about?
Google has a "Knowledge base" which is an accumulation of facts that are proven, or most commonly known. The search engine giant intends to use the information stored in their fact bank and cross reference it with information on websites.
According to the magazine, Google intends to "rank websites based on facts, rather than links." It appears therefore that building inbound links may become a thing of the past. Whether the search engine will count existing links has not been mentioned.
What we do know is that the Knowledge-Based Trust algorithm will work like this:
Extract information from all

websites

across the web
Estimate correctness (no

explanation

what constitutes correctness, but presumably, the most common "fact")
Identify incorrect information on webpages

Websites

given a trustworthiness signal
There is no penalty for a lack of facts
Google has not yet stated when they expect the trust algorithm will be incorporated into existing technology, because there are several issues that need resolving.
How will the trust algorithm determine "facts"?
The algorithm works by using factors referred to as Knowledge Triples; subject, predicate and object. The subject is a person, place or item, the predicate is something attributed to the subject and the object is a numerical value or date.
The issue Google has with Knowledge Triples is that not every "fact" has an object. According to algorithm researchers, programmers have to work out a way of identifying the main topic of a website so they know when to filter the object factor.
Trivial facts will also be excluded as a measure for trustworthiness. However, Google has not expressed what they consider as trivial facts and how these will be dealt with.
There is also a concern regarding what information is factual. During testing, 15 of the sites acknowledged as having authority and would ordinarily be used measure the accuracy of information on other sites, featured incorrect information – 15% of the "facts" on the sites were wrong!
Whilst there is a lot of incorrect facts on the web, Google appear to be opening up a can of worms in trying to correct the incorrect. Issues have been raised but many more issues exist.
For example, how will the algorithm treat new evidence that question information we regard as fact. Science is always making new discoveries. Also, will content curators be entitled to an opinion?
The Knowledge-Based Truth algorithm may help wheedle out some incorrect facts that are splattered across the internet, but will not expose untruths that the public are expected to believe.
Ways to build E.A.T (Expertise, Authority & Trust) for your website and brand (or individual authorship)
Here are a few ways in which you can build trust and authority over time, and hopefully delight human users too.
Don't spam
Sending out unsolicited emails makes your company appear unprofessional – which is another word for untrustworthy. Furthermore, your website could be flagged up as a spam-sender.
Build a professional looking website
A well designed website that looks professional and is easy to navigate will score ranking points with search engines and appeal to users. Include plenty of information about your company that shows you are legitimate, successful and reliable.
Where possible include supporting information to back up your professionalism. Include brand logos of companies you have worked with and testimonials from satisfied customers.
Furthermore, be honest with the promises you give to customers. Correctly position your product in the market and do not over-egg customer expectations. Unsatisfied customers will leave bad reviews and comments of peer-review sites and social media accounts.
Your website should also include a privacy policy and terms and conditions. If you receive personal details from your customers ensure your site security is tight.
Create great content (useful to your audience)
Search engines encourage webmasters to produce great content – because that is essentially what end-users want. If your blog is not an interesting read, your images are poor quality or from stock photos, you do not leave a lasting impression on visitors – not a good one anyway.
What Online Marketing Formats Do Consumers Most Trust?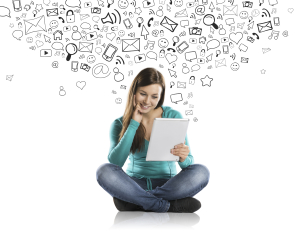 Earning the trust of customers has always been a key challenge for businesses. And the internet has arguably made the challenge even more difficult. But it can also provide you with more opportunities to take plaudits.
A great website may give you an online presence that showcases you as a professional. But deep down, you are still a faceless company first time visitors to your website have never heard of.
This is how consumers view you from behind a screen. They do not know who you are, so why should they trust you?
The answer is they don't so you have to earn their trust and compel them to invest in your products and services.
But how?
Trusted web statisticians, Nielsen offer some insight in their annual global report documenting the most trusted forms of advertising.
What are the most trusted advertising formats?
Despite the increase of consumers turning to the web for shopping, product research and price comparison, traditional advertising platforms are still performing relatively well in the trust stakes.
TV ads still make the biggest impression on paid media platforms with 63% of respondents saying they trust TV ads over radio (54%), magazine (58%) and newspapers (60%).
Branded channels on YouTube receive a surprisingly high grade of trust, which just goes to show how consumers react to top quality content. 70% of respondents surveyed said they trust branded websites – the second most trusted online source.
What is the most credible form of advertising?
This should not come as a surprise. In fact it won't! The most credible form of advertising online is recommendations from friends and family, just as it always has been offline.
But modern day marketers can take greater advantage of the various internet platforms on which you can push word of mouth advertising to another level.
Review sites provide an excellent platform for companies in the service industry whilst industry magazines that provide product reviews are worth tapping up. The opinions of peers carry almost as much weight as friends and family recommendations.
This type of earned media helps your trust score with both consumers and search engines. Social shares, likes, and comments are practically as good as word-of-mouth recommendations with 66% of participants confirming they trusted the opinions of other customers and professional reviewers.
Earning the trust of consumers is vital to the success of your online business. Targeting your content marketing efforts to generate trust and authority with your existing audience will help attract and convert other customers.
Make best use of the multi-channel platforms available on the net and expand your brand profile as much as possible. The more quality content you publish on various online platforms, the quicker you will build your trust scores.
Build an online profile
Creating good content onsite is essential – and so is creating great content on third party sites. Aim to publish content in industry magazines and influencer sites that have a good authority. Appearing in these types of online publications positions you as an expert in your field and increases your trust and authority scores.
Be careful not to publish on websites that have low trust and authority scores with search engines, and never pay for inbound links. There are some services that offer guest posting services that provide weak inbound links which are not reliable and may even incur a Google penalty.  These might even be being ignored by search engines as links which add value.  You might be wasting your money.
Write a winning About Us Page
The About Us page is a dedicated section of your website where prospects can get a feel for who your company is and what you are about. This is your chance to earn trust, reassure readers that you are the company for them and get them excited about working with you or using your products.
How To Write An About Us Page That Appeals To Readers
Analytics show that the most visited page on a website after the Homepage is the About Us page, or, for sites which require interaction or have higher than average functionality and features, the 'How It Works Page'. Engaging information about you and your company could be a deal clincher.
Therefore, you should be giving it the care and attention it deserves. It doesn't cost much to write an About Us page, nor does it require much maintenance. It should be the virtual king of your online castle.
However, there is a snag. You have to strike the right balance between focusing attention on you and your company without boring the reader with stiff and unnecessary drivel.
Here's how you go about doing that!
Talk about what your audience needs and wants
Although prospects are keen to know more about you before they take the plunge to work with you, they are still more interested about what you can do for them.
Without sounding cheesy therefore, talk sincerely about your reasoning for setting up a business and the intention you have for your clients. Focus on the problems, objectives and challenges faced by your clients, and how your business can provide solutions for those problems (pain points).
Describe the history of your company, how the business has grown and how many years you have been established. If you are a start-up and cannot rely on years of experience, tell readers why you do want you do. Highlight problems in the market and provide solutions. Or just tell them what great customer service you provide and why. Make your customers feel special.
This may not work for every business in which case you should focus on the plain facts. Don't make it boastful, but show you care about providing the best service your clients should rightly expect from any business.
Tell a story
An About page works effectively if you have a story to tell. You can write this in the first person if you choose, or in the third person akin to a magazine article about a celebrity.
Whether your story is an act of courage, a desire to fill the gap in the market to help people, a success story or because you needed an income after being made redundant, your business and your ideas have a history.
Not every business has an interesting story, but all stories have ingredients in them that appeal to human emotion. And central to every effective story is the ability to evoke emotion in the reader so focus on the human aspects.  Another cliche, but people really do buy off people.
Use testimonials
Nothing sells better than word of mouth advertising. It always has and always will. If your business is already established and you have genuine customer reviews, use them in your About Us page.
Other people's views and comments may not tell your story, but you can cut your story short and use testimonials to support what you say about your business aims and promises.
Your About page should include your success stories, but boasting about them does not come over well. Coming from a third party on the other hand is an extremely powerful way of presenting the same information.
Even if clients do not submit a testimonial, there is no harm in asking them for feedback when you deliver your service. This may not always be in writing, but a face-to-face confrontation will normally be rewarded with an honest response.
Ask customers what they liked about your service and what makes you stand out as a business. All this information is useful for providing inspiration for your About Us page.
Gain peer-to-peer recommendations (reviews)
Arguably one of the best features on the internet is the opportunity consumers have to leave comments about products and services and tell it how it really is.
As consumers, we want the best our money can buy, both products and experiences. But purchasing items online carries more of a risk than buying from a physical store.
Peer to peer reviews in magazines, together with platforms like TripAdvisor etc, comments fields and social media networks reveal the bigger picture about a brand, so providing you are deliver quality service and provide excellent products, your customers are also ambassadors for sales.
Be aware, however, reviews are still very much vulnerable to bias and several notable platforms are fighting to combat fake reviews.
Avoid intrusive immediate pop-ups and banners
Intrusive ads are annoying. Even if they don't drive a customer away from your website, they certainly won't leave a good impression either. Pop-ups, banner ads and Adwords make a website look and feel unprofessional. Furthermore, consumers are reluctant to leave their personal details on the basis your company does not appear trustworthy.
In order to increase online sales, improve revenue and be visible in search engine results, you need healthy trust signals. Prove you are trustworthy and you will have more success with your online business.
Comply with data protection regulations
Keeping the private information of your customers safe should be a top priority for eCommerce sites that receive bank details. If your company's IT security is breached it could destroy brand loyalty and effect future sales.  Your business will also be subject to considerable fines if you are not compliant with privacy and security regulations.  Notably, the GDPR (General Data Protection Regulations) (May 2018) are considerably stricter than previous regulations so you should definitely ensure you have ticked this box.  You can find lots of information on GDPR, as well as a whole range of other data protection information via the Information Commissioners Office website.
Recruit vertical influencers & advocates
Recruiting influencers is not a far cry from the word of mouth advertising that occurs in peer to peer reviews. The only difference is you are more likely to attract a chunk of traffic rather than a steady flow.
Influencers are bloggers, industry leaders or celebrities that endorse your brand and products. They have a swathe of followers that will be influenced by what the person has to say.
With a rubber-stamped endorsement from an influencer your online stock of credibility is cranked up several notches in a short space of time. It is therefore worth your while looking into recruiting influencers to spread a good word.  Remember however – If you plan to get links from bloggers you should declare the relationship to be compliant with Advertising Standards Authorities and Competition and Markets Authorities as well as "rel=nofollow" any links which have been editorially placed in return for payment.   Buying links (either with hard cash or by 'gifting' (giving free gifts)) from bloggers is against Google Webmaster Guidelines.  This could lead you into a manual link penalty for 'unnatural link building'.
Position yourself as an expert in your field
Together with Trust scores, search engines also consider "authority" when ranking websites. Google's Human Raters Guidelines (the guidelines published by Google which their human raters use in order to evaluate samples of websites) work on the basis of establishing E.A.T.  E stands for Expertise, A stands for Authority and T stands for Trust.  Combined these are EAT.  Expertise, Authority, Trust.
Authority is based on your knowledge and expertise in whatever industry you represent.
The only way for search engines to assess your authority score is by publishing content. This is then graded in part on the amount of visitors you attract and how much they engage with your content.  The quality and accuracy of your content is also arguably utilised here too.  Search engines and researchers are increasingly using machine learning to train their systems to be able to verify who authored documents and whether the documents claims are supported by other factors too.  Powered in part by such 'relationship building' systems as 'The Knowledge Graph'.
You need to build an online profile and position yourself as an expert in your field.
To do this, publish content on your own sites as well as third party sites, preferably industry magazines that reach a large audience and drive traffic to your site. You should also be taking advantage of Q&A sharing sites like Quora and pedestal yourself as a thought leader.  Medium and Linkedin also provide a soap box environment in which you can share your opinions on the latest factors and developments impacting your industry.
Also be active on social media networks to give advice and present your specialist knowledge. Do not limit communication channels, but don't overload yourself with networking either.
Online credibility is essential for the future success of your online business and this means making yourself visible and encouraging your customers to talk you up. There are plenty of channels on which you can gain leverage, now all you have to do is find a way of getting a leg up.