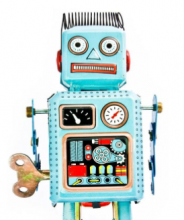 Earlier this year, Google revealed its three most important ranking factors are content, links and RankBrain.
We have a few more to add to these, and don't think the need for publishing quality content needs further explanation.
And if you do publish shareable content you may naturally receive inbound links (but you'll likely need to promote this via social media and outreach in order for people to find it if you don't already have an engaged audience).
But there are also other important metrics you should watch closely to improve your SEO and ultimately your visibility in search engine rankings.  In fact, there are supposedly over 200 ranking factors that Google takes into consideration when it comes to ordering pages in search.  By the way, PageRank is only one of them, so don't be fooled that it is the be-all and end-all.
Information architecture
The information architecture (IA) of a website is how your navigational pathways are organised and how content flows within that structure. The purpose of planning information architecture is to make your website as easy to use as possible.
When visitors to a website cannot find what they are looking for quickly, they get frustrating and will leave. One of the greatest causes in lost traffic is because brands are not providing customers with a good user-experience.
Information architecture is not only used by humans either. Google's mission is to organize the world's information and make it universally accessible and useful. By using a strong, organised website structure with clear ways to find pages in categories and subcategories or by site section themes, you send a clear signal to search engines about the relevance of your site (and the pages within it) to a particular subject.
Internal And Outbound Links
SEO's widely regards inbound links to be amongst the best ranking factors, but for many publishers this is a prayer-on-a-wing philosophy to content marketing, because not all links are considered equal, and in the light of the Penguin algorithmic updates of recent years some could actually be doing harm to your site.
What you do have control over is the quality of outbound links. Some studies have shown that pointing links at high-authority can help with rankings, but it is important to be clear that Google have always denied that this has an impact as such.
Building relationships and indicating relevance between your internal pages and site sections via internal links can help to provide clear signals of context.  They also help users to find sources of further information relating to the content that they are currently visiting.  Satisfying both search engines and humans is key here.  Avoid scattering your pages with internal links for the terms that you want to rank for just for the sake of it.  Google knows that this is a tactic employed by some and it just looks like spam to them and their learning patterns.
We should mention writing like humans
As Google continues to polish it's understanding of how 'things' fit together and the context and meaning of search engine queries, the goal is to emulate human speech naturally.  This is called 'natural language processing.  Many SEOs have spent years learning how to write for robots and stuff pages with keywords.  Humans do not speak (nor search on search engines) in this way.
Over time Google are looking to emulate human searching behaviour, so it makes sense to write your content in the way that users are likely to search or say things (consider voice search as a factor being built in for the future here).
SEO is a long-term goal and marketers need to be aware of the direction search engines are driving. By understanding the underlying purpose behind important metrics, it is easier to put your house in order for now and for the future.