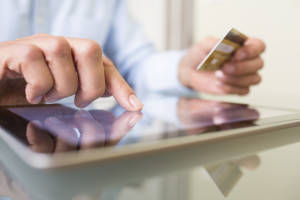 You may remember Google launched a call-only feature in their Adwords account earlier this year. Well, now they are asking companies to verify the numbers prospects have to call.
If you are not familiar with the call-only feature in Adwords, it is simply an option for businesses utilising pay-per-click campaigns to include a telephone number in their ad rather than a link to a page on your website.
The feature enables prospective customers to contact your place of business directly by phone, rather than browsing your website. The idea is expected help online advertisers convert more sales.
Verification numbers
Google has since announced that all phone numbers included in their paid ads must be verified to confirm the number belongs to the company placing the ad. Phone numbers that are not unverified will not be approved.
To verify the extension numbers of your business designated to take calls from customers responding to your paid Adwords, companies must take the following steps:
The

phone number

must be listed on the contact page of your website
Link to

Adwords

and

Google

Webmaster Tools

Add the

Adwords

conversion

code snippet to the relevant landing page of each

call

-only

ad

.
The verification process is scheduled to launch until June. For more information about verifying your Adword phone numbers, check out the Adword Editor Help.