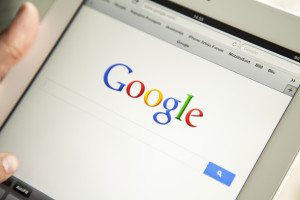 Google filed a patent last week which suggests the search engine giant is looking to improve the way in which their algorithms answer search queries.
If Google technicians are successful in getting the algorithms to work, the search engine will look to answer specific questions – something we expected from Hummingbird which hasn't quite worked out.
There is also an underlying incentive for marketers as well – to provide search rich content that will directly ask and answer search terms.
I imagine a few groans right about now, but on the positive side, the change gives marketers opportunities to create a wealth of content specifically targeted around questions end-users will ask related to your industry.
Not only that, but you could potentially target a specific audience that is actively searching for something you can offer. This is a classic case of problem-solution and with rich content you have more potential to attract traffic that is purchase-ready.
It will be interesting to see how well the new search engine performs and hopefully Google will not be too long in perfecting the idea from a patent paper to the worldwide web. Time will tell!
It is important to note that simply filing for a patent does not mean that said 'invention' will be actively used by the holder.  However, keeping an eye on developments such as these do help us to gain a view for the direction the filer intends to be headed in.  Google (and other search engines) file many patents, very frequently, covering a plethora of 'inventions' across not just web search, but many areas of information retrieval and information filtering.  When we look into patents we should also ensure that the particular part of the search engine's offerings we are interested in are the ones focused on in the patent paper.  Whilst many of these technologies will be transferrable across different aspects of Google (such as natural language processing, machine learning, sentiment analysis and so forth), we should be careful to avoid leaping to conclusions and presuming everything applies to web search.