Getting started with PPC – Some tactics and background for start-ups and beginners
To boost sales it is not unusual for small businesses to paying for advertising through Google Adwords. Also known as pay-per-click (PPC), the technique gives your ads and subsequently your online business more visibility.
Google Is The Most Important Advertising Platform Ever!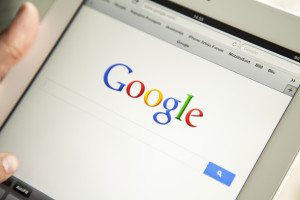 Google's $61 billion turnover of ad revenue in 2014 made the search engine giant the biggest grossing advertising platform in history. And the juggernaut is showing no signs of slowing.
Google's strong arm is the sheer number of users. With 1.17 billion people addicted to search, the way in which advertising revenue is stimulated has been captured in little black boxes.
And with the rapid growth of searchers using handheld gadgets to connect to the internet, the volume of searchers on a daily basis is phenomenal. And search engines are driven by content.
The changing face of advertising
Traditional marketing techniques may not be dying out per se, but they are being adapted for the digital arena. The internet has become a cost-effective platform for advertisers to target customers.
Furthermore, modern consumers are technically savvy and typically turn to the web to gather information and conduct their shopping conveniently. Some industries are losing the need for bricks and mortar premises because their entire enterprise is conducted online.
Digital marketing is not only changing customer behaviours, but also the way in which business connect and communicate with prospects. It has advantages and disadvantages.
Content driven campaigns
Google predominantly excels through driving content. The entire mechanics of search engines relies on keywords to identify content the end-users wants, and Google promotes quality content that provides value for the reader.
Not only that, but Google provides a diverse range of marketing tools you can use to reach customers. YouTube videos, written and image content, paid advertising, mobile ads, display network, apps, podcasts and online communities enable marketers to attract customers.
The ultimate goal for digital marketers is to provide a good user-experience for visitors. The next hurdle is getting your content in front of prospects. But once you establish yourself as a provider of top content, the latter becomes much easier.
In the meantime, companies are faced with several content marketing options, one that Google ultimately dominates for the majority of established online businesses – which is why Google is the most important advertising platform ever.
Social rivals for advertising
Social media networks are a great tool for marketers to push content and interact with customers. But still, no one social platform can match Google's ad revenue or power to land content in the laps of the right people.
Content marketing on social is more of a lottery than search, especially given networks are limiting their reach with a view of making companies pay for advertising. Facebook is the leading social platform – and their ad revenues is five times less than Googles!
The reason for Google's dominance is because search engine users have intent. They are purposely looking for specific items and information, thus online firms appearing in search results have a ready-made audience.
Providing you have quality content and a user-friendly website of course! Without these key ingredients, Google loses its ability to support your enterprise in the digital arena.
But the search engine giant does have specific guidelines to follow and will only recognise websites that tick all the boxes.
So are paid searches worth the investment?
The problem for many business owners is they are not converting ads into sales and the marketing costs subsequently outweigh the ROI. But even eBay admitted in 2013 that their Adwords campaign was a failure so this is not merely an issue for the smaller players online.
Getting Started on PPC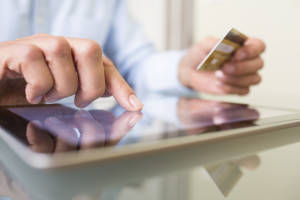 Paid search can present a real challenge to marketers. Like most marketing campaigns, trial and error is necessary, but the difference with paid advertising is the platforms present you with crucial information that enable you to leap the hurdles earlier.
The following tips will give you a good starting point of the best practices to follow if you are just starting out on a campaign or have tried pay-per-click with little success.
Avoid big lists of keywords
It has become common practice for large enterprises offering multiple services and products to keep large lists of keywords. But in doing so, paid advertising campaigns are difficult to manage, complex and time-consuming.
Keep tasks simple. Use Google's Quality Score to determine how relevant and effective keywords are and keep the number of keywords to a minimum.
This becomes more difficult if you do not have a sizeable budget to splash out on the most competitive keywords. They are more expensive and will eat into your budget like Pacman.
In such circumstances, testing is more necessary, so check on the keywords being used by your competitors and avoid automatically using them. Note:  You might need to identify which competitor queries convert for them (and also likely to also convert for you) and allocate some budget to them.  The main point is to not just automatically copy competitor strategies and tactics.
Instead… use query mining…
Query mining for search
Google search console offers search terms used by end-users to find sites and throw up new search terms all the time – especially now voice commands on mobile are being used more often.  You can also use tools such as SEMRush to identify longer tailed queries if you aren't yet getting too many queries in search console.
Use these keywords in your ads – avoiding duplicate keyword matches – and when checking your campaign, remove low CTR's. This will cut down the time it takes to analyse the performance of your ppc campaign and should help make it more effective – providing you select keywords strategically.
Specific landing pages
Your ppc ads should relate to a specific product or service and therefore needs to link to the relevant page. Otherwise it is deemed misleading advertising and prospects will click straight out.  A short-click back to search may also impact your campaign quality score too, so aim to be as relevant in you landing page as possible.
Your landing page also needs to be tailored towards the customer you are targeting, so make sure the lead you provide in your paid ad is followed up on the landing page.
Target mobile users
Mobile has becoming the dominant sub-channel for percentage clicks, particularly for retailers.
It stands to reason that B2C companies selling consumer products will have more success targeting a mobile audience, but B2B companies have the same benefits if the copy on your landing pages follow a logical step in the purchasing process.
Get the right number of ads per group
The expression hedging your bets springs to mind when engaging in paid advertising campaigns – and paid search platforms oblige by allowing marketers to create ad groups.
By creating ad groups you can cover a wider choice of keywords that will be triggered when your host matches your ads to search terms.
There is no limit on the number of ads you should include in anyone group, but make it manageable – 2 or 3 will suffice depending on the number of keywords you have for any one landing page.
But don't forget the specifics of your landing page. It is easy to derail your targeting by getting carried away with casting your keyword net wider.
Paid search advertising has many benefits for both established online businesses and newbies hoping to improve visibility online.
However, it is highly competitive and can be very expensive if you throw money at it without strategy and analysis. If you would like advice about your ppc campaign, give us a call.
Don't Be Fooled By Limited Budget Messages in AdWords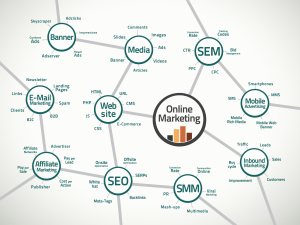 Large corporations word their adverting to provoke customers into action. Google is no exception. As AdWords is their primary product, PPC campaigners should be careful of what you invest in.
An example we noticed recently was the lightbulb box notification that reads: "campaign may be losing clicks due to a limited budget."
Losing clicks is hard to ignore. But the only way to gain the 90 clicks Google says you are missing out on is to raise your budget cap. So you can see where this is going right?
Sure, you have to plough more money into AdWords.
Alternatively, you could bid on less expensive keywords. Essentially the "limited budget" notice is warning advertisers you don't have sufficient budget to use the chosen keywords or you are bidding too aggressively.
How to get more PPC clicks
Being in the top ad positions does not necessarily mean you attract more clicks. You just need to make the wording of your ad more powerful than your competitors.
That could also mean making your offer more appealing than other ads. The key point to remember here is, being in the top ad positions means you pay premium rates, but that doesn't mean you attract the most clicks.
Let's look at it from an economical point of view. You only pay for advertising space when someone clicks on your ad. The higher your ad position the more premium you pay.
Therefore if you occupy the top ad slot and pay £1 every time someone clicks on your ad, ten visitors will cost you £10. But if you are in a lower-placed ad for a keyword that costs 50p, you will receive 20 visitors for £10.
So ask yourself, would you rather attract 10 visitors or 20? It's a no-brainer. The ad space you occupy for PPC campaigns is not as important as Google want you to believe because the user intent is still there.
Raising your stake to get more clicks from top-ranking keywords only means you spend more of your budget. It doesn't mean you will improve your click-through rate per cost.
So when Google say your "campaign may be losing clicks due to a limited budget" what they really mean is, increase your budget and we will give you the same ration of clicks you are already getting for your money."
Identifying issues with under-performing paid ad campaigns
Why does your PPC campaign not work?
When a campaign does not work, it is usually because it is not being executed right. Non-SEO or PPC professionals that try Adwords for themselves often do not always understand the value of keywords and how to use them correctly.
It can take quite a bit of experimentation to find which keywords work best for you, so do not be too deterred if you don't get immediate results. It typically take a month or two to identify effective words for your ad.
Keywords should be relevant to the page you are linking the ad to. Don't send every advert back to your Homepage, direct the link back to the page that most strongly sells your product or service.
Paid advertising campaigns can burst a hole in your budget if you're not careful, but with a little practice you could master the basics yourself which should at least get you up and running as a startup.
PPC campaigns do require some expertise – plus practice and patience so this should definitely be something you bear in mind and look to seek the help of professionals if you find you're not getting where you need to be.
You will find a wealth of advice on the internet, but given most of the advice is written by experts it is intended to help other marketers learn their trade.
And for beginners attempting AdWords themselves, the advice can be a little misleading.
PPC tweaks
Another potential reason your PPC strategy is failing is because you have not set up your campaign properly. This is where a little technical know-how helps.
Are your ads finding the right audience?
If you rely on local trade to survive, you should be geo-targeting your ad campaign to users searching in your area. If you are selling cakes in a small town in the UK and your ads are being clicked by web users in the United States or Brazil etc, you will not find cake munchers that are going to buy from you.
When executed correctly, pay-per-click advertising generates organic traffic. If you ads are not converting to sales, although they are getting clicks, the chances are that it is your on-page sales copy needs revising to copy that sells.
What Google says about Adwords
In 2011, a Google study found that 89% of clicks generated through Adwords was not replaced by organic traffic when the PPC campaign was ditched. If nothing else, paid search attracts visitors to your site.
Paid search does have its uses, but Adword campaigns do not work for every business.  For example, the cost per click in some sectors is so high not every business would be able to get a return on investment unless their conversion rate was incredibly high and / or their customer lifetime value was high and customer lifetime was long.
If you are going to try it by yourself, test it with a small budget for several months before deciding which parts of the campaign or individual ads and / or adgroups to scale.
Alternatively hire a paid search professional with a proven track record.
PPC Strategies & Tactics For Beginners
Here are a few PPC strategies for beginners to get you started, if you're determined to get your own initial campaign off the ground, perhaps before bringing on board experts in paid search.
PPC Tactic 1 – Go for low organic keywords
Keywords cost money and the most popular keywords can pull the plug on your budget.  Until you work out which ad campaigns are working for you, target low organic keywords.
If you go to Google Search Console (formerly Google Webmaster Tools), and check in your search queries for your site (which is identifed as a property), you will find a list of keywords that are most used in searches and associated with your site.
This may sound counter-intuitive, but by selecting keywords with a low CTR and average position you will face less competition and target user-intent around those keywords.
You therefore need to focus the same keywords on your landing pages and ad copy that correspond with your PPC ads, but of course, never over-do this, because Google hates keyword stuffing, either in paid or organic SEO.
Going after low-hanging-fruit with this tactic will make your money go further and increase your chances of attracting traffic.
You will need to keep an eye on key performance indicators regularly though so check spend v performance every day and if you are paying out without results change the keyword.
PPC Tactic 2 – Don't Use Broad Match Types
Using broad match keywords will generate a lot of impressions, but it also means you spend your budget quicker and conversions are less profitable.
Keywords trigger ads in relation to matched search terms, but if you use keywords that describe a category, you won't always attract the right customers.  Prospects searching for the more generic keywords tend to be earlier in their customer buyer funnel and have less idea of what they want to buy at this stage.  They are therefore less likely to be at the point where they will convert to a goal such as a sale.  Targetting the broad match terms may also bring in a lot of non-relevant or targeted traffic to your site.  If you are using SEO to get traffic in this way then certainly this will generate a brand awareness and may therefore be a credible early stage strategy to get the reach necessary to get your voice or brand personality out there, but with paid search you will burn budget unless you are more considered in your tactics.
For example, if you use "MacBook" as a keyword you will attract consumers looking to buy an Apple computer. But what if the person conducting the search wants to buy a 15" MacBook and you only have offers for a 13"? The end-user will click on your ad and straight back out.
By narrowing down your keyword match to specifics, you attract the right customers for the product you are offering: 13" MacBook Pro." The more customers you accurately target the more likely you are to make a sale.
A better option is to go at the very least with a 'broad match modified' keyword strategy, whereby only search queries which include strictly certain words are targeted.  You can do this by adding a + sign to the keywords in your campaign when setting the match type.  For example +red +ladies +shoes as a broad match modified query will say that the query must contain all three of these words in the phrase typed by the searcher for your ad to be displayed.  In this instance if someone types 'ladies shoes' your ad will not show because 'red' was not included in the search query.
PPC Tactic 3 – Don't Use One Keyword Ad Group
Although you might think it is okay to use one keyword ad group, it is a tactic that should be left to professionals. We have years of experience and know how sponsored ads work.
The one keyword-one ad group even sounds straight-forward, but in reality it is actually more time consuming. If you don't get the keyword right, you waste time and money finding one that does work and your ROI feels like a kick in Googles.
PPC Mistakes to avoid
The majority of advice you read about PPC marketing is about what you should do.  But we like to be different so thought we would also explain which paid advertising tactics might not work too well.
After all, advice about potential paid ad pitfalls is just as valuable as proven strategies that do work.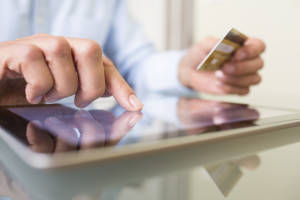 Pay-per-click campaigns are a trial and error process. I appreciate that's not you want to hear, it's just how it is.
What works for your competitors may not work for you, but with thorough A/B testing you will figure out which type of ads and landing pages work in a shorter space of time.
Although there is no particular protocol for success, there are methods that are always doomed to fail. This article will give you a head start in your PPC campaign – by avoiding these mistakes.
Don't overdo the testing
Whilst you do need to run tests to monitor the performance of your Adwords campaign, performing too many can confuse the data and is a waste of time and resources.
First of all, you don't have to test every little experiment you do. Decide on what your goals of the PPC campaign are and use these as priority for testing. For example, keywords v cost enables you to determine what keywords are most effective for the best price.
Don't give up on ads too quickly
An effective method of testing how well the headlines of your ads perform. To do this run split tests and pitch one ad against another. This enables you to identify winning ads and losing ads.
However, don't be too quick to discard ads from the loser's list. Just because an ad doesn't perform well against its split test rival, doesn't mean the same ad will not be stronger than another relevant ad that was the winner of its test.
Optimise landing pages with bells and whistles
Once your headlines are attracting clicks, your next challenge is to turn clicks into conversions. You can do this by testing the conversion rate optimisation (CRO) of your landing pages.
It is surprising how many landing pages are not design to convert browsers to buyers. Google is also taking steps to stamp out doorway pages, so it is imperative your landing page relates specifically to your PPC ad.
One of the biggest mistakes marketers make with landing pages is they try to entice customers with flash elements and benefit statements that do not sound genuine.
Online consumers do not want a sales pitch. They want information they can trust. Do not overhype your landing page. Tell readers what they need to know and what they can genuinely expect.
Don't give customers more than one option
Your landing page should have a call to action – one call to action and no more. Be specific about what you want the customer to do next; call this number, visit our products page, download this pdf, etc…
If you give customers too many options, you make them think. Consumers do not want to have to think, they need to be told. When they are made to think, they put off performing an action and "do it later." Then it never gets done.
If you are contemplating Adwords, or are already in the throes of a PPC campaign and struggling to make it work, step back and take a different approach by following the advice above. Let us know how you get on!
Keep an eye on spending
It's easy to set up your PPC campaign, then just forget about it and leave Google to do the rest. But whilst you're busying yourself with other things and waiting for leads from your PPC campaign, your budget is being eaten into.
So what if you are not getting results? Money not very well spent. Check on your PPC campaign at least twice a day, one around midday and one just before the end of office hours. You need to track your ad performance in case tweaks are required for the next day.
Watch out for crossover keywords in your ad groups
Keywords are the all-important element of PPC campaigns. Every time someone clicks on your ad, you pay. Therefore, you need to ensure that your keywords relate specifically to the type of audience you are targeting.
If you include keywords in your ad campaign that can show up for a cross-over search query you are potentially throwing money down the inter-flute. Therefore be specific about your target audience and label ads with accurate promotion descriptions.
Don't ignore best practice PPC advice
Setting up a PPC ad may appear to be a simple task, or a complicated one if you are not tech savvy, but whatever your first impressions are, always look for advice from free professional sources.
Wordtracker is a good place to start for learning how to set-up ads, but also gives vital marketing tips that help your ads stand out.
Again, some of this may appear to be obvious such as Use Capitals At The Beginning Of Every Word together with a call to action, but it is the simple flaws that are the most overlooked.
Don't overlook keywords in ad URL
PPC campaigns are more effective when you have dedicated landing pages to drive traffic towards. The reason for doing this is because you can include targeted keywords in your URL which not only indicates relevance to search engines, but also reinforces and expands your marketing message.  Be careful here though.  If you are going to optimise a page for PPC specifically and it is a separate page from one already targeting organic search (SEO) you might end up cannibalising your SEO efforts.  Block the PPC landing page from search engines with your robots.txt file or use in-page robots management so the special PPC landing page is et to "noindex" and doesn't compete in non-paid search engine results.
Avoid bidding for #1 spot
Yes, we know it would be nice to be listed in top spot even in paid ads, but if you do not have the marketing budget to compete with larger firms, using broad, expensive keywords will evaporate your budget often with little conversion to sale in no time at all.
It is better to use affordable keywords that target an audience without competing for the most used keywords. Yes this requires testing, testing, one, two, three times or more. Besides top spots are often overlooked because people like a choice.
You really want to avoid the impulse-clicks which come from being in top positions and burn money ridiculously quickly.
Ditch Under Performing Keywords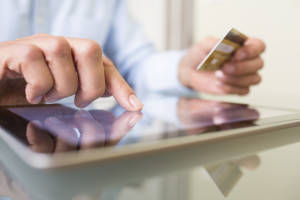 AdWords is a great way to raise the visibility of your brand and attract new customers. But it can also be a time-consuming process to manage, especially if you are hanging on to junk keywords.
If this sounds like you, don't worry, you are not alone. It's a perfectly natural thing for us to horde data we have used already. We seem to have this built-in sensibility that prevents us from discarding anything, "just in case we need it one day."
So let's try and ditch that mentality shall we and ditch keywords you don't need. And if you have done a lot of testing in AdWords, you probably have a sizeable store of old keywords you no longer use.
Which keywords shall I dump?
Of all the keywords stored in your AdWords account, you are at best using just two per cent. However, that does not mean you should dump all 98 per cent of the other keywords, although the majority of them can go.
The first to go can be the deliberately misspelt keywords you were testing about 10 years ago. Now Google has brought in spell check the exact match philosophy can be dropped.
Long Tail searches do not matter either like they used to. It's all head terms these days. So you may as well get rid of the expensive head term ads as well if they are out your budget or not working for you.
The number of keywords you use has no significance on your Quality Score anymore, so shaving them from your paid search marketing strategy will not have any negative effect.
On the contrary, the redundant keywords weighing you down could be more damaging to your Quality Score if they are preventing you from trying out new extensions. Consider whether it's worth your while moving on.
Concentrate of targeting
You stand a better chance of bumping up your conversion rate by leveraging your marketing and creating ad copy that captures attention. Put more time and energy into targeting an audience rather than managing a crowded dashboard.
You may still be in the testing stages of your AdWords campaign, and whilst there is nothing wrong with expanding your list of keywords to monitor impressions, clear some space to make room for the new start.
There are hidden costs involved in managing a complex AdWords account. It is time-consuming to manage, reporting is complicated and you could duplicate work. You can avoid all this by ditching junk keywords that do not work and keeping a clean, tidy account that does not zap all your energy.
Paid ad campaigns can take a while to perfect, and not every promotion will work using the same strategies. However, knowing strategies that never work at least gives you a head start every time you launch a PCC campaign.
Like any digital marketing campaign, there is an art to PPC and until you have gained some experience, it doesn't miraculously work just because experts say it does. Paid advertising only works if you do it right.
Contact us if you want to discuss your PPC campaigns so that we can give you an initial consultation without any obligation.
Last Updated on